We're here to make your ideal college experience a reality.
As former players and coaches, we understand how overwhelming the college recruiting process can be for athletes and their parents.
That is why we have streamlined the process to help navigate you through the chaos, every step of the way, to ensure a great college fit.

By using the expertise of our college level coaches, RecruitU offers student-athletes an unparalleled, comprehensive evaluation. This unique approach provides you with an expert assessment of your level of play (DI thru DIII), abilities and how to improve, both athletically and academically.
Notably, our coaches create a tailored list of schools designed to ensure a great college experience for our athletes.
We're with you every step of the way providing guidance to navigate the confusing and challenging recruiting process, to ensure a great outcome.
Our Team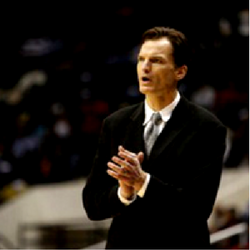 George White, Founder & CEO:
George has dedicated his career to helping young student-athletes. He has coached at all levels of college basketball, including as a Head Coach at both Virginia State and Ursinus College and Assistant Coach at the DI level at programs ranging from St. Joseph's to Stanford. As a former player and Captain at Harvard, George appreciates the student-athlete experience and perspective. Accordingly, alarmed by the dysfunction in recruiting, George utilized his insight, knowledge and network to correct it by developing RecruitU.
Elisabeth Grey, Director of Academic Achievement:
For more than a dozen years, Elisabeth has been implementing the Oxford tutorial system with students facing challenges in all levels of education, from grad school to kindergarten. Today, she focuses her attention on admissions strategy at the high school, college and grad school levels. Joined by her incredibly talented teaching team at Oxford Tutors, Elisabeth delights in helping students recognize that everything they need to know is already within them.
Elisabeth completed her Bachelor's and Master's degrees in English Literature and Language at Oxford University in England.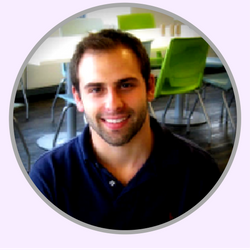 Dylan Niehoff, The Marketer
In 3-Words: Social, Driven & Passionate
Team: New York Islanders
Alma Mater: Wesleyan University
Sport: Ice Hockey
Our Mission
Our student-athletes' college recruiting decision will impact the rest of their lives on so many key levels. At RecruitU, we're passionate about ensuring that this decision is made based on the right criteria and depth of expert information.
"Our mission is to empower young athletes to reach their potential in life by providing them with a fulfilling college experience, both on & off the field."
We're with you every step of the way to help you lay the foundation for achieving your goals by making the right college recruiting decision.